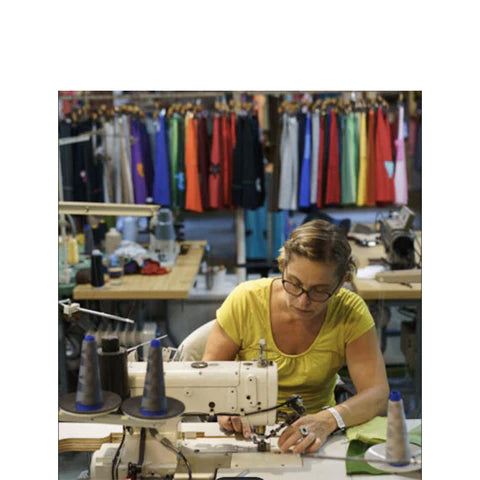 About the maker
Sardine Clothing Co
Maryanne Petrus-Gilbert wants you to get hooked on recycled clothing! She tirelessly sorts through the racks at local thrift stores for t-shirts and anything made of cashmere or wool that can be cut up and made into new clothing and accessories. She then free-sews whimsical images on everything she makes, making each item a one-of-a-kind work of art. Your purchase of her items helps reduce how much textile waste ends up in landfills, which is a win for the planet!
Ethical gifts curated in the Hudson Valley
At demitasse., many of our products are created by eco-friendly, socially responsible and women-owned companies.
More About Us