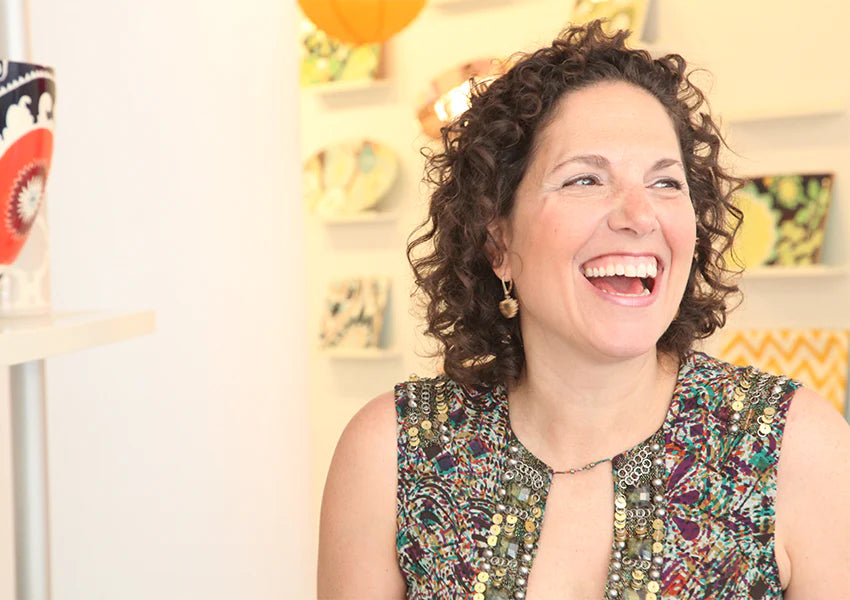 About the maker
Jill Rosenwald
Jill first sold her wares on the streets of NYC before hitting it big with her first ceramics line for Neiman Marcus. Now her pottery and textile collections can be found in stores from coast to coast. Her company consists of a small team of potteristas, painters, and designers in Boston, Massachusetts. They are big champions of pattern and color! This amazing woman-operated studio makes all of our pottery by hand.
Ethical gifts curated in the Hudson Valley
At demitasse., many of our products are created by eco-friendly, socially responsible and women-owned companies.
More About Us