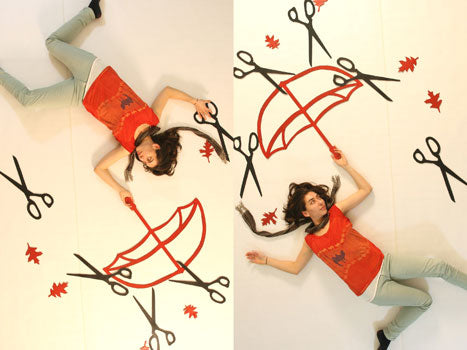 About the maker
Umsteigen
Susanne Schubert, the creator and designer of Umsteigen, revitalizes traditional clothing like T shirts and sweatshirts and blows them up into playful works of wearable art. All designs are limited-edition and individually hand screen printed. Umsteigen defines the small-scale design-driven fashion house, designed and manufactured in NYC using local resources. The word 'umsteigen' is German for 'to transfer' i.e. to transfer from a car into a train. And you'll truly feel transported when you slip into these soft bamboo cotton blend tops.
Ethical gifts curated in the Hudson Valley
At demitasse., many of our products are created by eco-friendly, socially responsible and women-owned companies.
More About Us