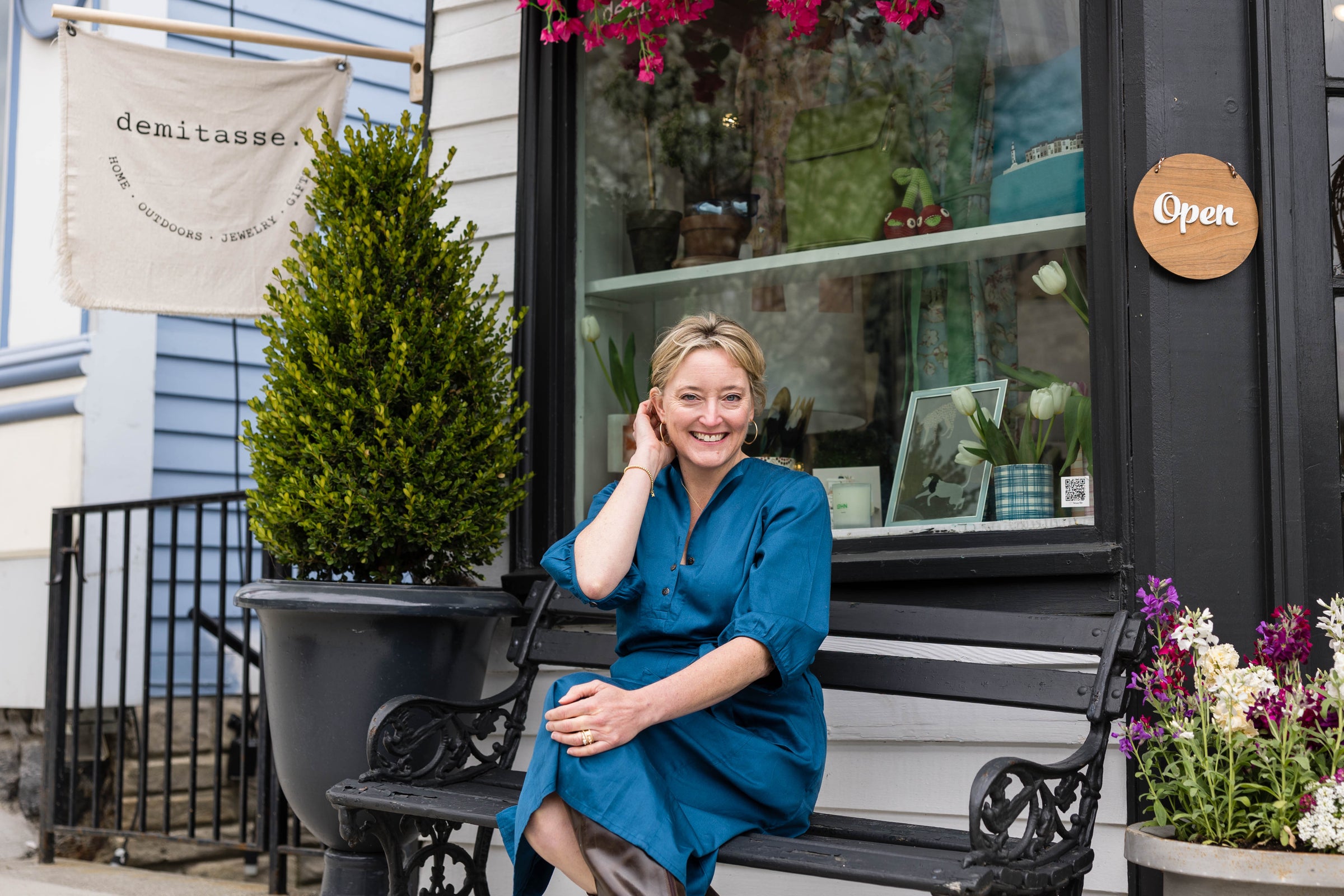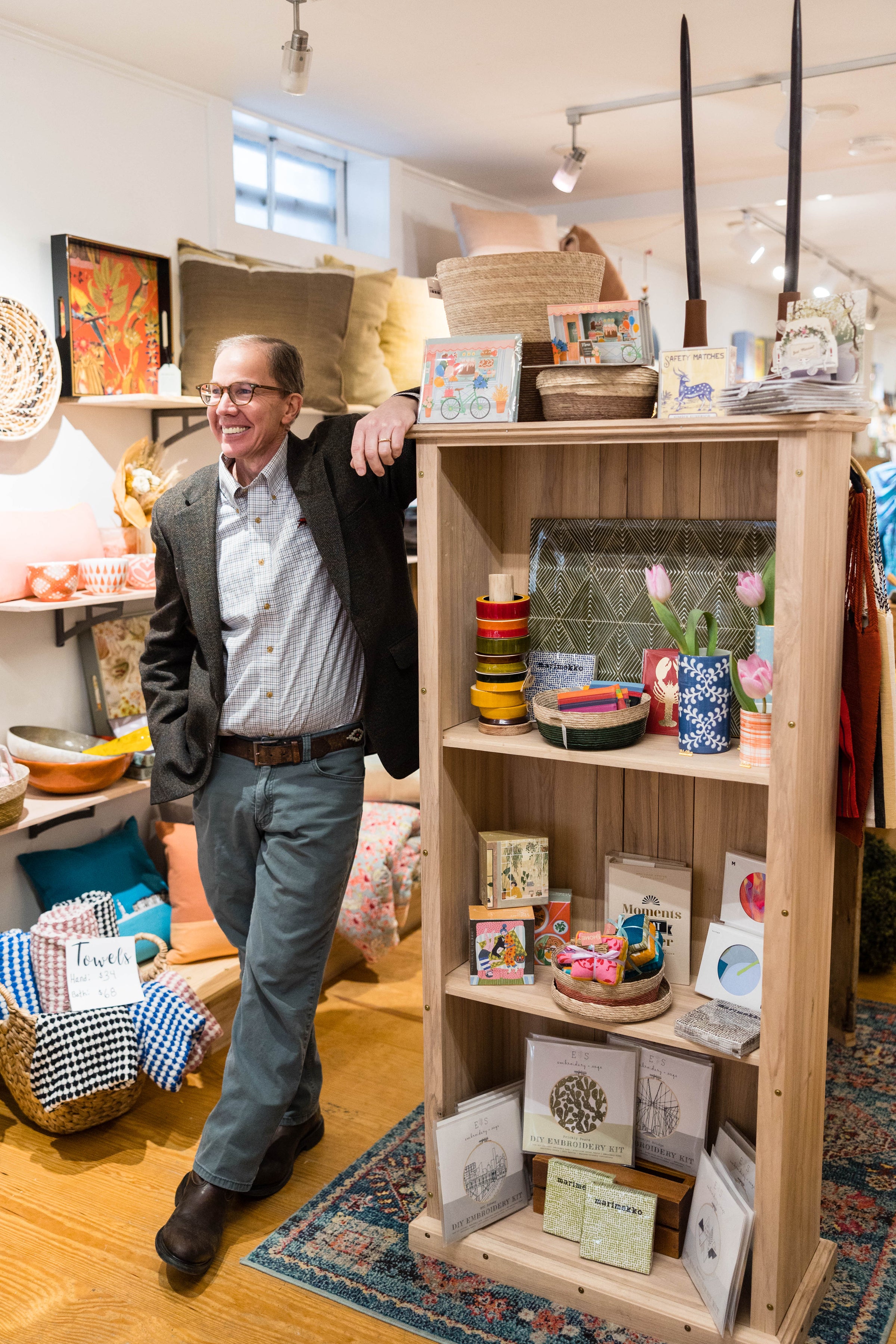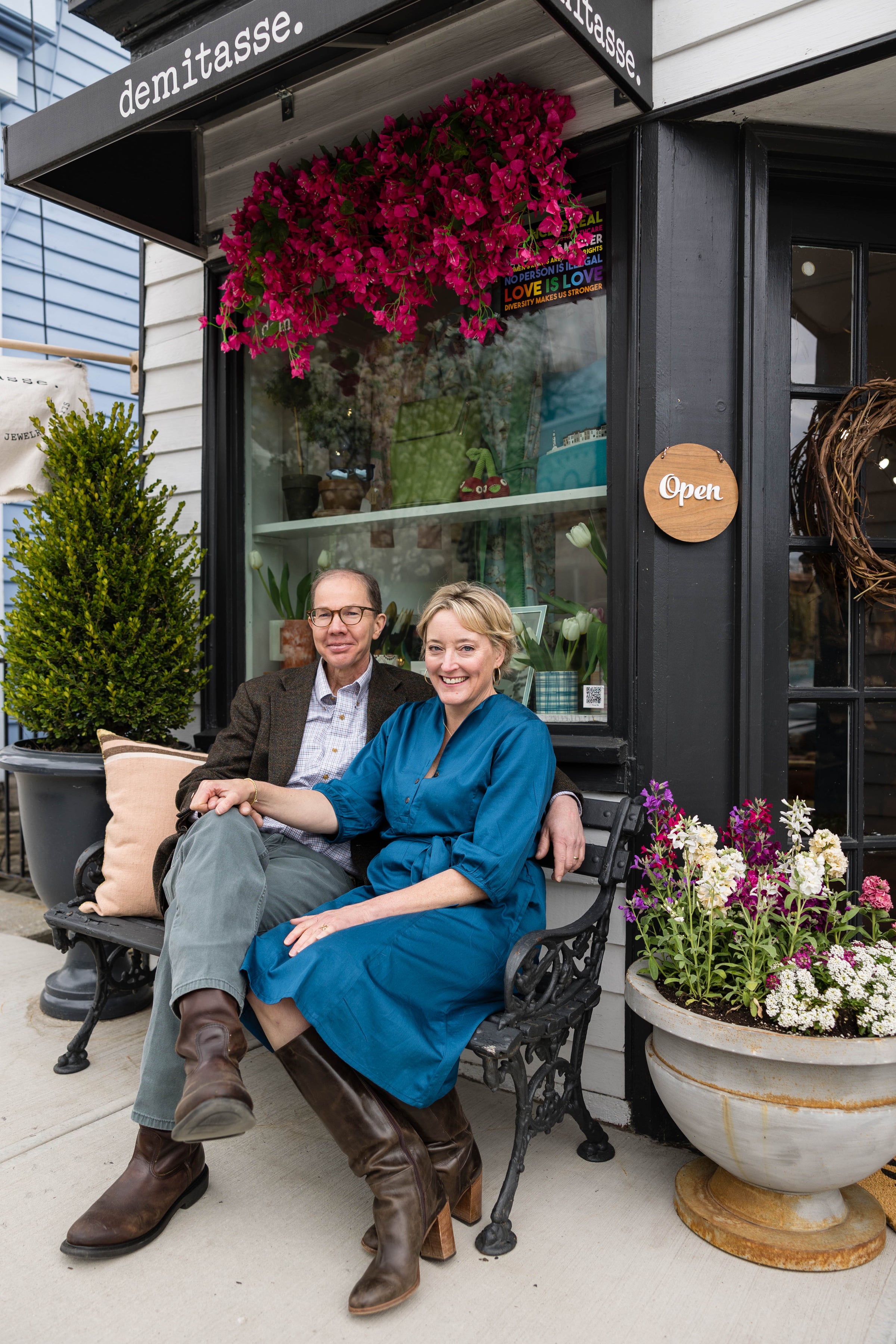 demitasse.
Welcome to the smallest store in Millerton (maybe the Hudson Valley). Owned by Hayden McIntosh Geer and run by both her and her husband Richard, demitasse. works with vendors and makers whose eco and/or social values align with their own. They offer a uniquely curated selection of gifts to elevate your home, your look, your happiness. From greeting cards to fire pits and everything in between, you'll be delightfully surprised at what this small store offers.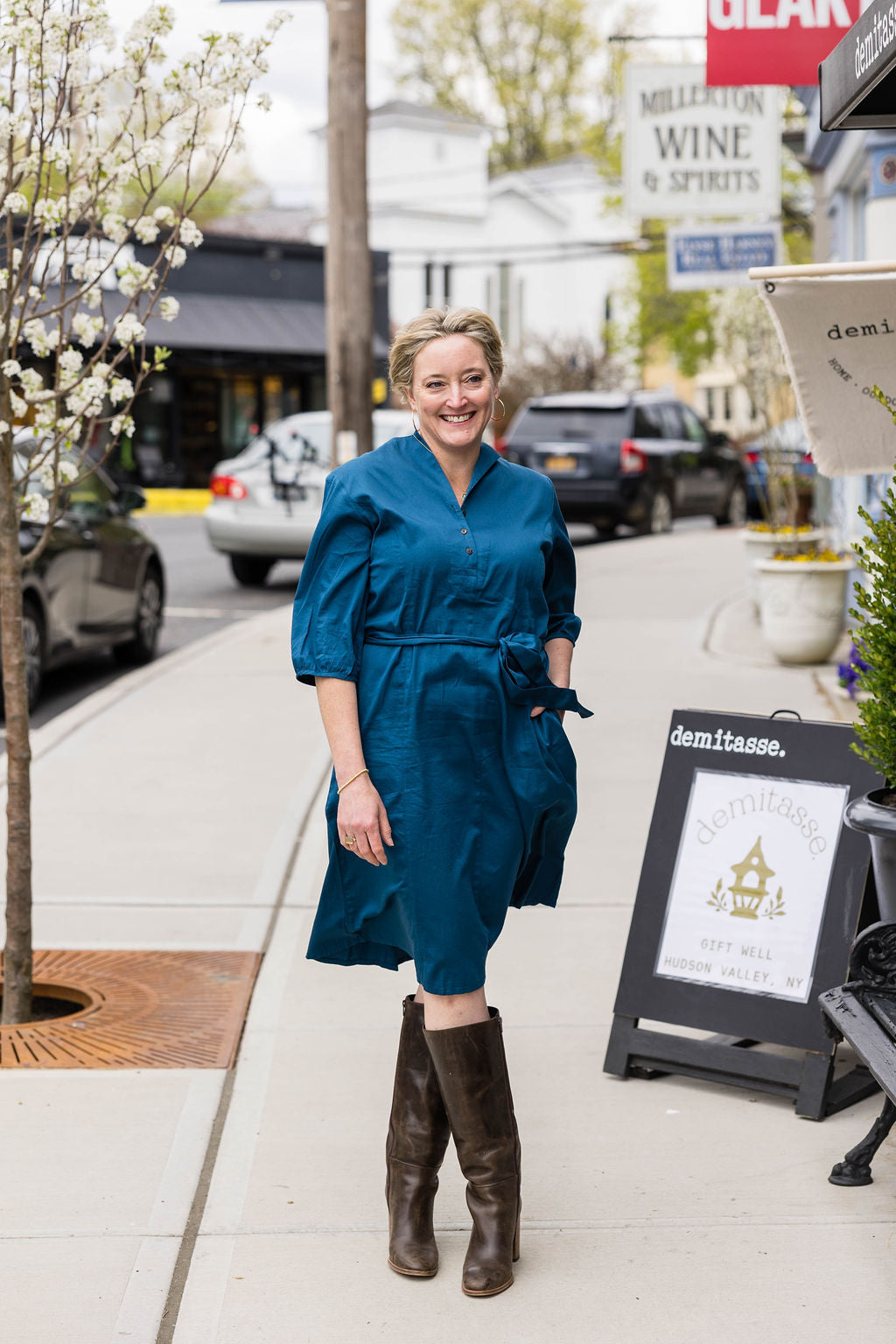 What's Your Inspiration for the Logo?
The couple that built our house, George and Ana, were very creative people. Ana, a ceramicist, left small pagoda like statues sprinkled around the yard and throughout the woods at our place. Her son explained she called them "oonies" and had said that they were homes for "fairies." Of course they are really homes to birds and chipmunks but the oonie has become an emblem of how magical we think our place and the surrounding area is.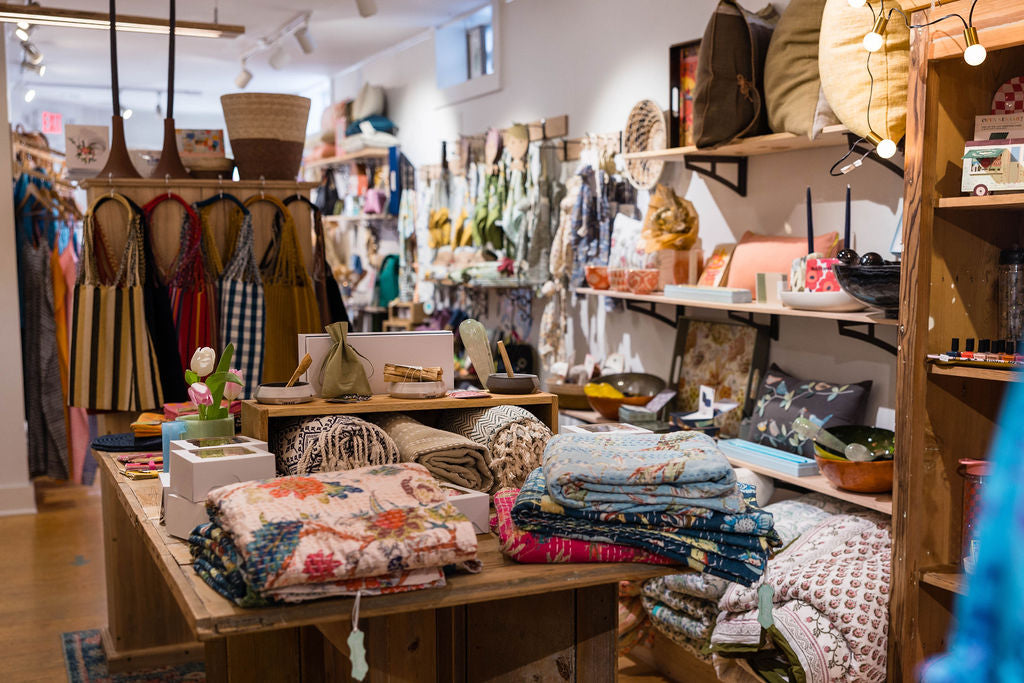 What's the Store Like?
Three out of four shoppers exclaim how nice the store smells. Between the scented candles and soaps, Hibi and sachets, there is a deep and pleasing aroma. We have a curtain pulled back on the picture window, colorful throw rugs on the floor, warm accent lights, fresh flowers in the vases and our favorite music is always playing. Once we greet people and offer assistance we hang back and let them enjoy their time at demitasse.
Did you ever expect to work in retail?
Richard was an environmental engineer with the state of SC and my last job was as a cardiac ICU nurse, so no, we didn't plan on owning a store. Upon arriving to the Hudson Valley, I needed a hobby and this cozy little space was available on the charming Main Street of Millerton. From Day One, we saw the potential of the business and I coerced Richard into helping me with sales and creating wooden displays from fallen trees on our property (like this bookcase). My curation and his woodworking ability seems like a natural fit and we've been growing non stop since.