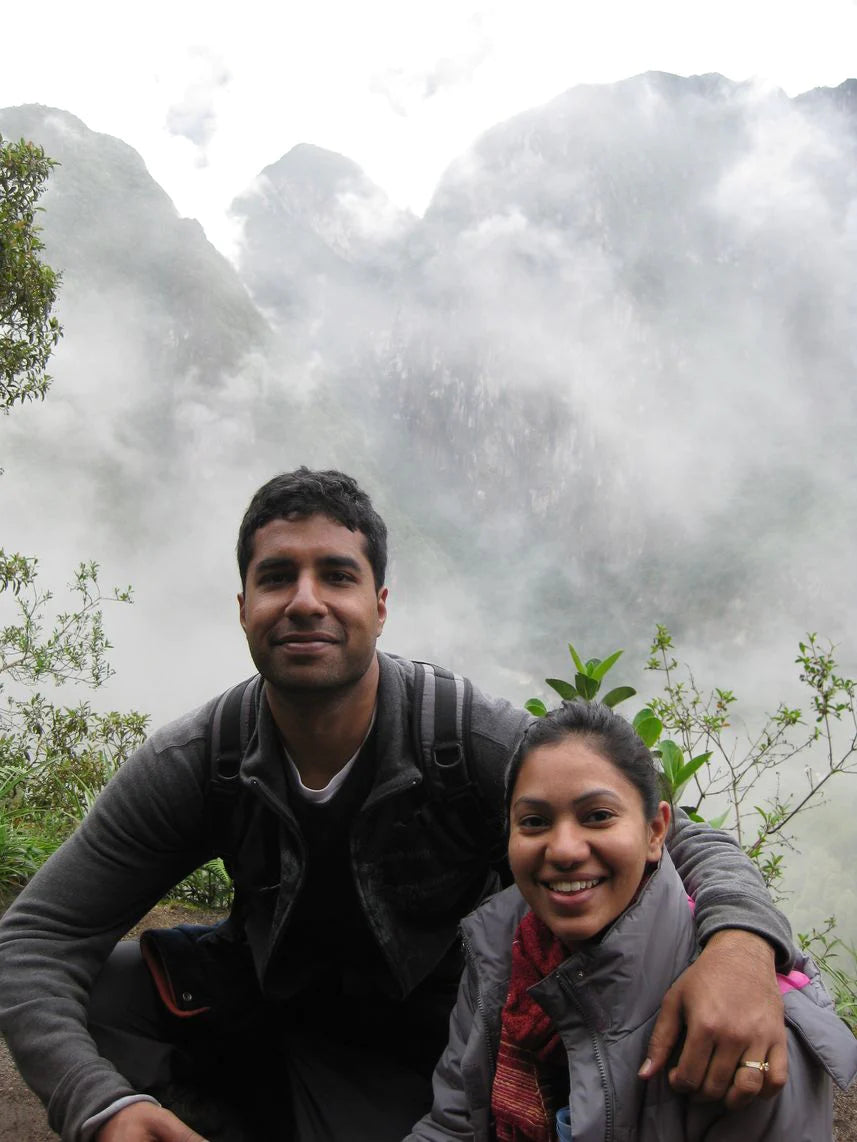 About the maker
Matr Boomie
On a trip back to his native India after years living in the United States, Manish Gupta was struck by the extreme material poverty of his homeland. With a deep respect for the rich culture and the untapped potential of rural Indians, he began asking questions. After hundreds of conversations and even more glasses of tea, Manish realized that he had a role to play — that he could bridge these two seemingly disparate worlds.

Ruchi Agrawal followed a similar path of inspiration. She began her career working with export houses in India as a designer. There she experienced first hand the exploitation of workers taking place in the fashion world. Workers endure appalling working conditions for extremely low compensation, creating a cycle of poverty that is nearly impossible to escape from. Ruchi desperately wanted to find a way to break this cycle and change the way the fashion industry operates.

On a fateful "arranged" date, Manish and Ruchi discovered their shared aspirations to create a more kind and fair world. Needless to say, the date went well and the duo began collaborating on what would soon become Matr Boomie.

They began on the ground in India partnering with grassroots organizations to transform unskilled women and men into community artisans. Manish and Ruchi personally ensured that the materials and processes used in production were safe for people and kind to the land. With the help of family, a team in India was established to guarantee efficient communications and high-quality production. On the other side of the globe, a team in Austin was gathered to design custom collections that delight, while honoring the culture and craft of Indian artisans. Over a decade later, the little company run out of Manish and Ruchi's Austin apartment has grown into a leading fair trade company and innovator in ethical, sustainable business. Today, Ruchi and Manish continue to lead Matr Boomie together.
Ethical gifts curated in the Hudson Valley
At demitasse., many of our products are created by eco-friendly, socially responsible and women-owned companies.
More About Us