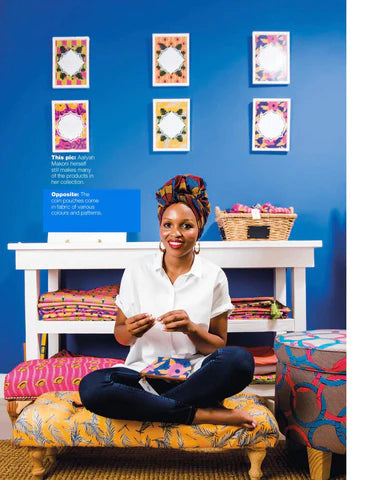 About the maker
Aaliyah Makoni
Aaliyah Makoni founded her company with the goal of creating one of a kind, handmade women's accessories and home décor pieces. All of their merchandise features their proprietary line of bold, colorful prints that are all designed in-house.

Aaliyah's customers are cosmopolitan women who love culture and travel, and are driven by a natural curiosity about the world. Her company's mission is to create well made fashion and home décor products, with both a local and global appeal. Her bags appeal to us and we think they will to you as well!

" Made in Africa for the World"
Ethical gifts curated in the Hudson Valley
At demitasse., many of our products are created by eco-friendly, socially responsible and women-owned companies.
More About Us