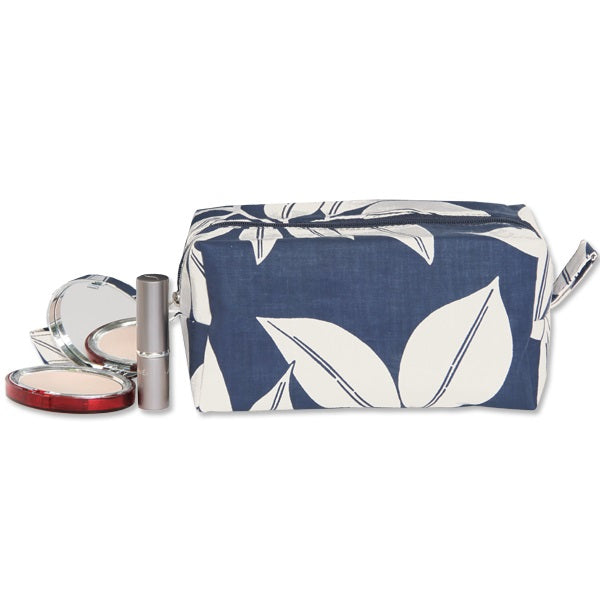 Cosmetic Case- Indigo Med Leaf
Regular price
$17.00
/
https://demitasseny.com/policies/shipping-policy
---
---
Balizen's signature print cosmetic cases in varying sizes are great for everyday, in-purse use, or to use on their own. They are lined with a water-resistant vinyl, and each has a small inner zip pocket and a strap to carry it by. Hand silk screened with an Eco-friendly, seaweed based dye.
Dimensions: 20.5 x 9 x 9.5 cm (8 x 3.5 x 3.75")
For over two decades, Balizen has been at the forefront of both the Fair Trade and sustainability movement. They create a unique line of ethical products for your home, garden and wardrobe. Their designs are inspired by nature and the Zen traditions of craftsmanship, simplicity, harmony and the use of natural and eco-friendly materials.