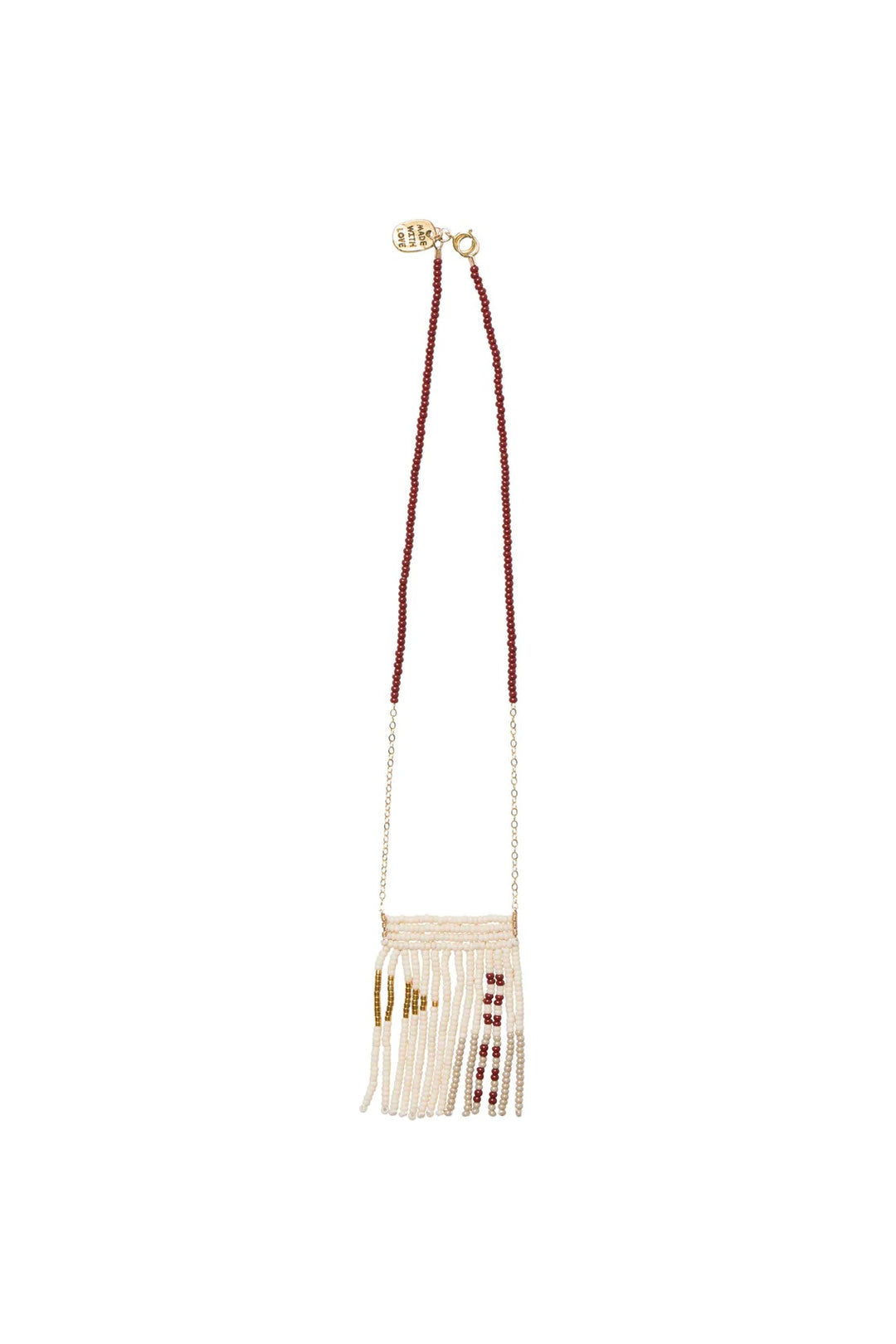 Short Pembetatu Necklace
Regular price
$74.00
/
https://demitasseny.com/policies/shipping-policy
---
---
Pembetatu means "triangle" in Swahili. This wearable necklace boasts beaded fringing with a striking pattern of gold triangles and hints of black. An easy accessory to dress-up a simple look.
15" long beaded pendant necklace decorated with tassels made from high quality glass beads and 24K gold-plated glass beads.

14K gold-filled adjustable closure.

Pendant with tassels: 2"

Handmade by Maasai women in Arusha, Tanzania.
Traditionally symbolizing beauty and prosperity, beadwork has held an essential place in Maasai culture and is typically passed down through the generations by women (as many important cultural traditions are). 

At Sidai, their mission is to preserve this age-old Maasai tradition through sustainable employment for Maasai women. Sidai Designs enables Maasai women to create products with new materials and designs and also grants access to a previously unattainable global market.
Learn more about the impact Sidai has had https://sidaidesigns.com/pages/our-impact
OTPBP