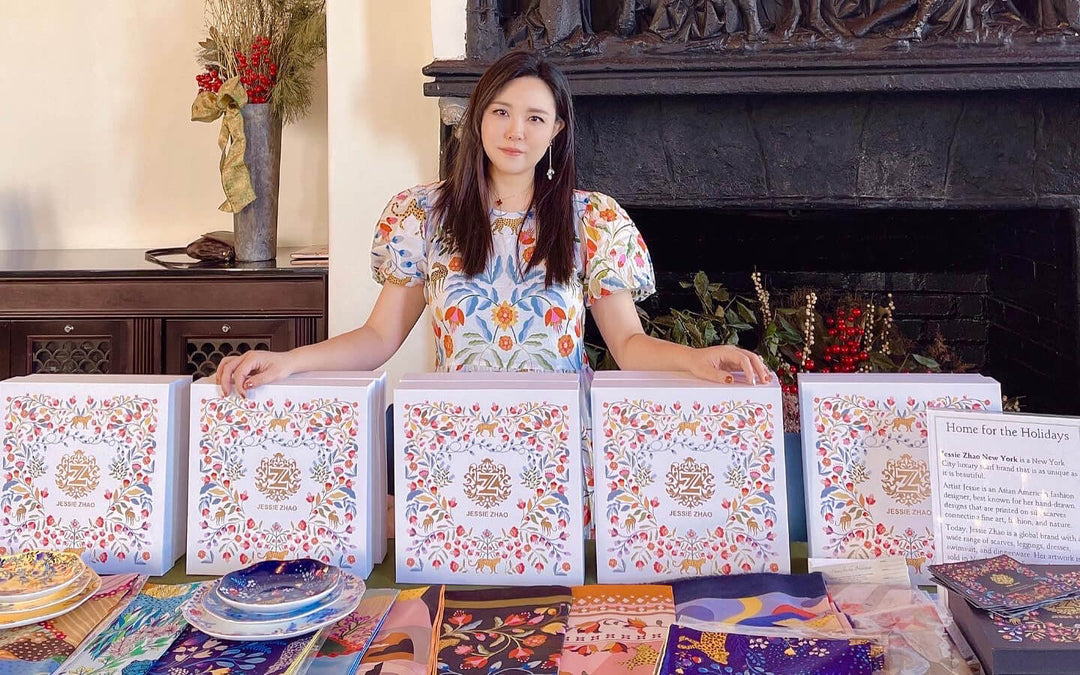 About the maker
Jessie Zhao
Jessie Zhao is an Asian American fashion designer whose stunning prints, which celebrate the beauty of nature, fine art, and fashion, are meticulously hand-painted in her New York design studio.
She uses eco-friendly and non-toxic dyes and has a closed-loop water system (to reduce waste, and minimize energy consumption during production.) Her ethical labor practices ensure fair treatment of workers.
Jessie Zhao strives to create beautiful and high-quality products that are sustainable, eco-friendly, and socially responsible. We think her prints are breathtaking.
Ethical gifts curated in the Hudson Valley
At demitasse., many of our products are created by eco-friendly, socially responsible and women-owned companies.
More About Us